---
---
Holly Brisley

Home And Away
Last revised: December 19, 2010.
---
When Holly's character Amanda
returned to Home And Away in 2005,

she was given the
Film Noir
treatment

- skulking in the shadows
to reflect her predicament ...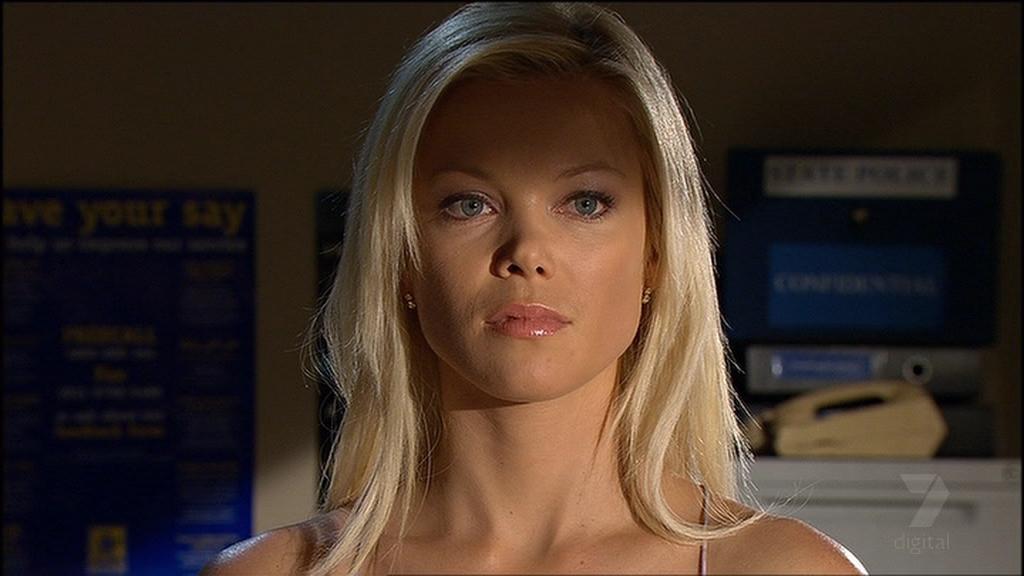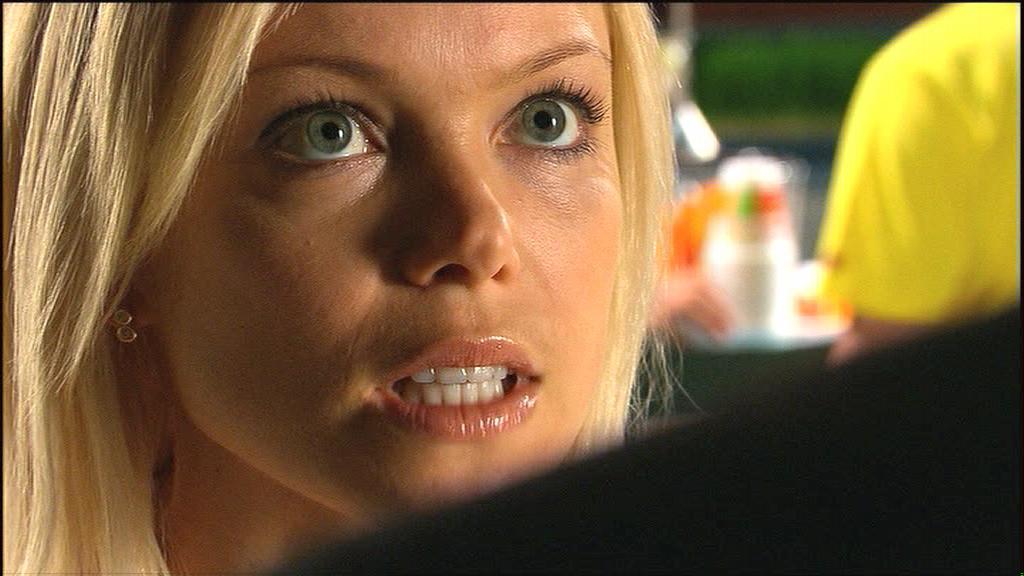 But as Amanda turned her spirtual path toward the light,
so did the man in the lighting grid !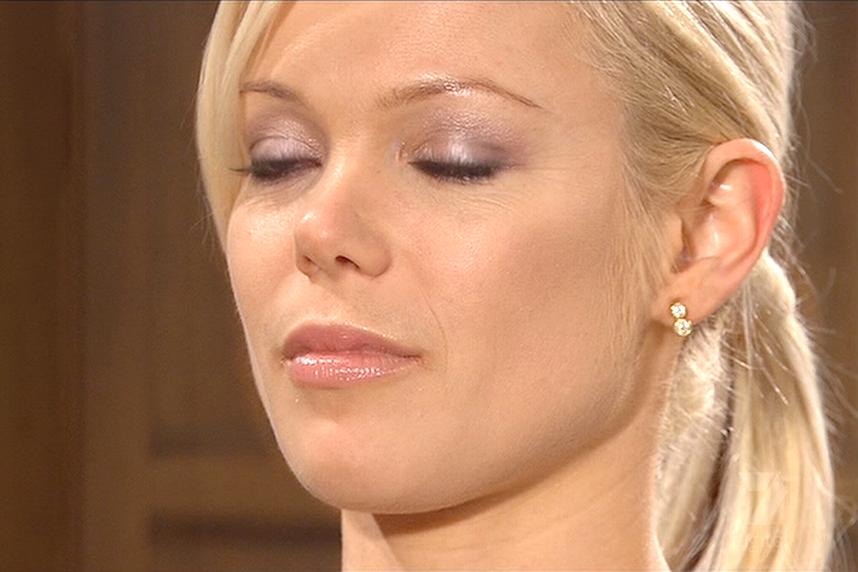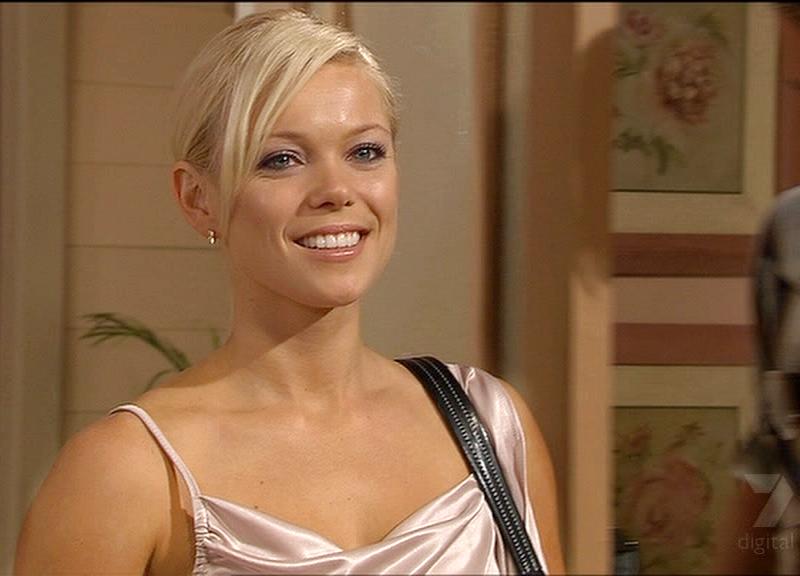 ---

So what might we see in 2008 ?

Consider some possibilities
on how Amanda could be presented ...
Goth Amanda ?
__ Considering all the turmoil caused previously,
__ this would be a logical progression.

New Millenium Amanda ?
__ Since Amanda is the token City Slicker,
__ she could go all Techno-chic.
__ [ And maybe it's rime Summer Bay entered the new century ... ]

Or will we see a 1980s Dynasty style Power Amanda ?
_ Shoulder pads ... throwing people into the pool ...
__ [ Now that could be FUN ... ]
I just hope it won't be Crop Amanda !
Stay Tuned ...

---
2008 UPDATE

We now know the answer - Holly returned as "Beach Amanda".

Apparently someone has forgotten the "Sun Smart" message.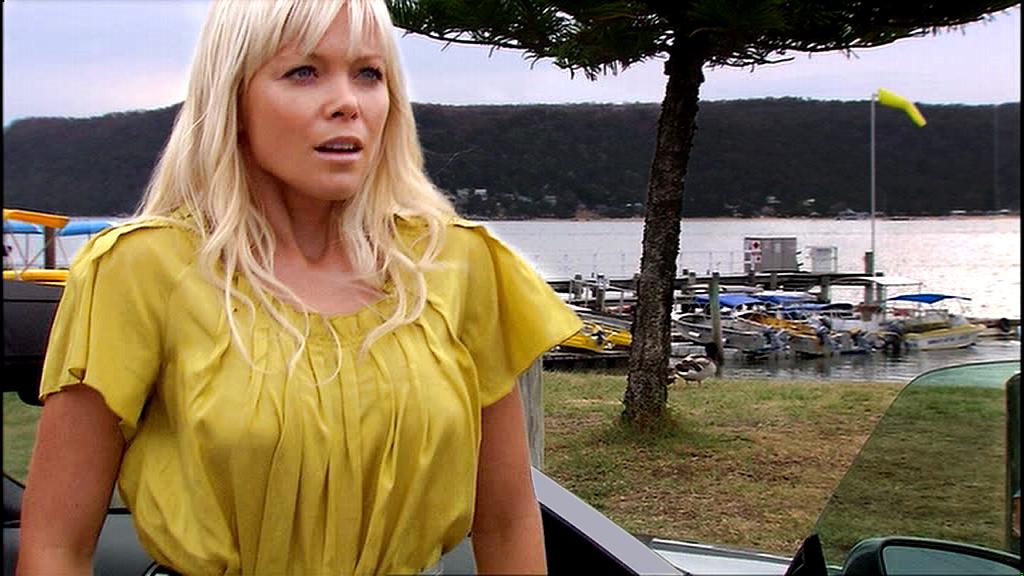 More Home and Away pics:
---
GO UP to:
---
This is an AMATEUR fan site, based on FAIR USE provisions.
_ It is NOT associated with any professional organization including the Seven Network, nor any of the artists, licencees or rights-holders of whatever kind._ All trademarks and copyright belong to their respective owners. No attempt is made to supersede copyright, etc, etc. Any other appropriate disclaimers too. The answer is 42.